Pescara, Teramo, Sulmona,
Campobasso, Monte Majella
and the Parco Nazionale of Abruzzo, Lazio and Molise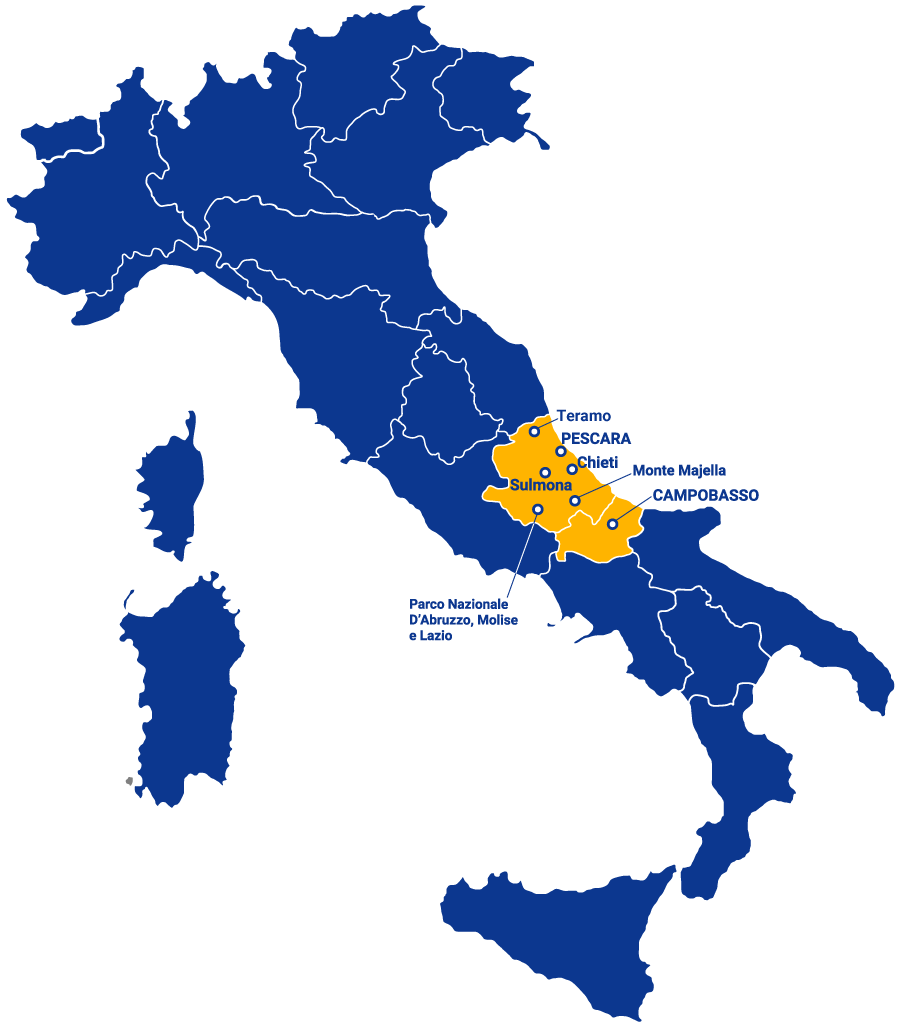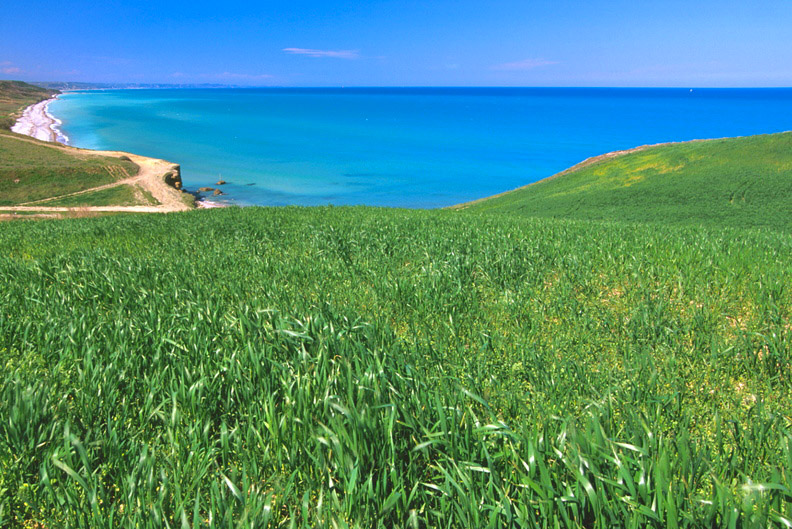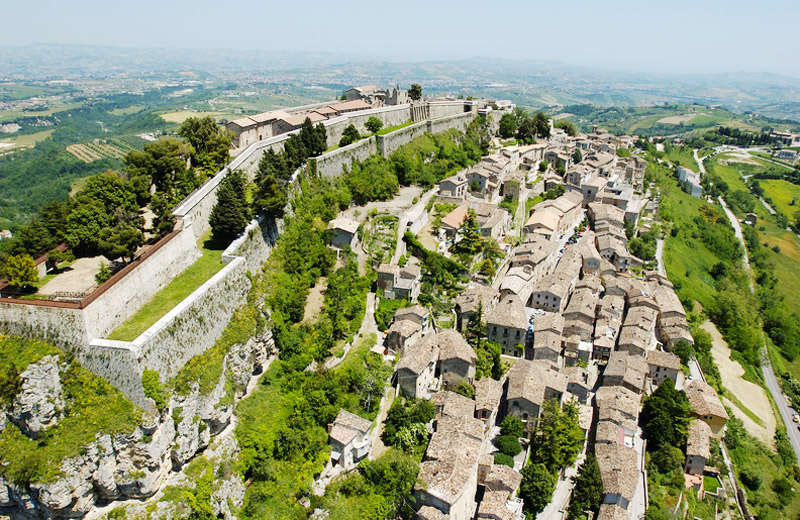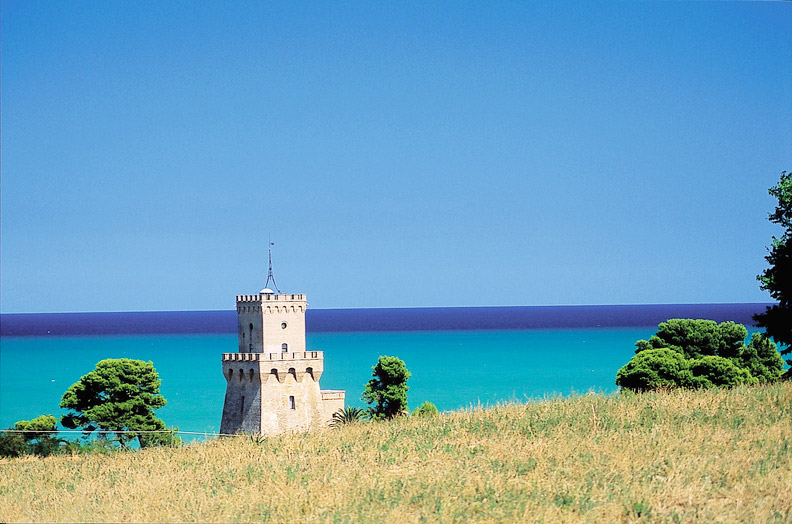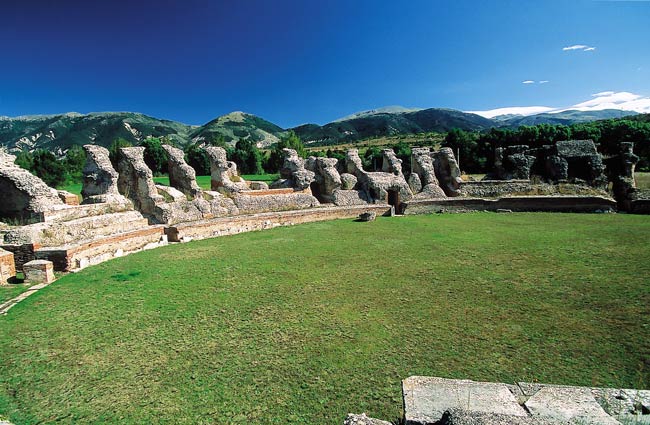 Abruzzo stretches from the heart of the Apennines to the Adriatic Sea…
The natural landscape of the high and steep peaks of the Gran Sasso and Mount Majella slopes down to a wide range of hills, until it finally reaches the Adriatic coast, through territories rich in history, traditions and art that never cease to surprise visitors. Almost half of Abruzzo is either a national park or a nature reserve, which helps understand how untouched this part of Italy is. The "trabocco" is a very special landmark of the region: typical wooden constructions like fishing piers, along the shoreline, from which large fishing nets are cast out.
Sandy beaches, small villages of the hinterland, as well as monasteries and castles of Abruzzo are very authentic and charming and part of many touristic routes in Abruzzo. The fascinating villages' rural lifestyle and traditions are still alive today, thanks to local folklore and handicraft. 
One of the most picturesque villages is Scanno, with its narrow alleys, Baroque gateways and old buildings.
Sulmona, the hometown of poet Ovidio, is equally-rich in history, traditions and artistic treasures, including the famous Hermitage of Pope Celestine V.
Abruzzo's motto is 'forte e gentile' (strong and gentle), which clearly describes the people, the landscape and the regional cuisine: abundance of lamb and the use of chillies is a perfect example of it.
"Arrosticini" (lamb skewers) are cooked over traditional barbecues. Incredibly tender and tasty, they are served with a glass of local wine.
Anchovies and salt cod are also popular ingredients. Try them in a "trabocco restaurant" where you can enjoy simple, rustic, traditional seafood dishes.
Abruzzo is also famous for saffron, also called "the red gold": thanks to its high quality, it is chosen by the best chefs in the world.
Teramo province has a reputation for producing some of the best olive oil in the region and by visiting a traditional olive oil mill you can learn lots about it.
"Pasta alla chitarra" is the most famous fresh pasta dish in Abruzzo, often served with a lamb ragù.
The town of Sulmona is well known for "Confetti" traditional sweets: these sugared almonds come in many colours and flavours and, according to Italian tradition, they are gifted at weddings or anniversaries.
MOLISE
Nature, history, art, centuries-old traditions and good food are the treasures of this region still largely unknown.
Sandy beaches and Mediterranean vegetation frame the region of beauty.
The National Park of Abruzzo, Lazio and Molise reveals unexpected and magnificent landscapes and unspoiled nature where nature lovers can go for walks or trekking through woods and along streams, gorges and waterfalls.
Molise also offers several spiritual paths that lead to the Sanctuary of Santa Maria del Canneto in Roccavivara or to the fascinating Addolorata Sanctuary, Across the region, transhumance routes are an opportunity to learn about local customs and traditions. Surviving customs and traditions, of craftsmanship and ancient professions makes Molise a "small ancient world".
Agnone, specialized in the production of bells, and Scapoli, renowned for the bagpipes, with a curious museum dedicated to this ancient musical instrument, are worth a visit.
Larger cities are Campobasso, a city rich in history dominated by the imposing Monforte Castle; the historic city of Isernia that boasts a beautiful 13th century fountain and an ancient prehistoric site and Termoli, overlooking the Adriatic Sea from its imposing Swabian castle.
For food and wine lovers, itineraries start along the coast, passing through vineyards and picturesque villages, stopping for tastings of wines and local products.
There are many typical dishes in Molise: from "macaroni alla chitarra" to "pallotte" (round balls) of eggs and cheese or pasta and beans. Extra virgin olive oil, Isernia truffle, durum wheat pasta and different types of salami, including liver sausage and an oven-dried bacon with chilli pepper.
Dairy products are extremely popular, in particular caciocavallo and Matese pecorino cheeses; or scamorza and burrino, a cheese filled with butter.
Among typical desserts, the first place goes to grape mustard, a jam made with grapes, which is used alone or as a filling for biscuits and cakes.
Abruzzen und Molise – Reisen
Abruzzo und Molise – Ausflugstipps
Nützliche Informationen zur Region Abruzzen und Molise
Busparkplätze und ZTL Übersicht
Wenden Sie sich gerne an unseren Spezialisten für Abruzzen und Molise