Piedmont and
Valle d'Aosta
Torino, Asti, Alba, Vercelli,
Aosta, Alps scenery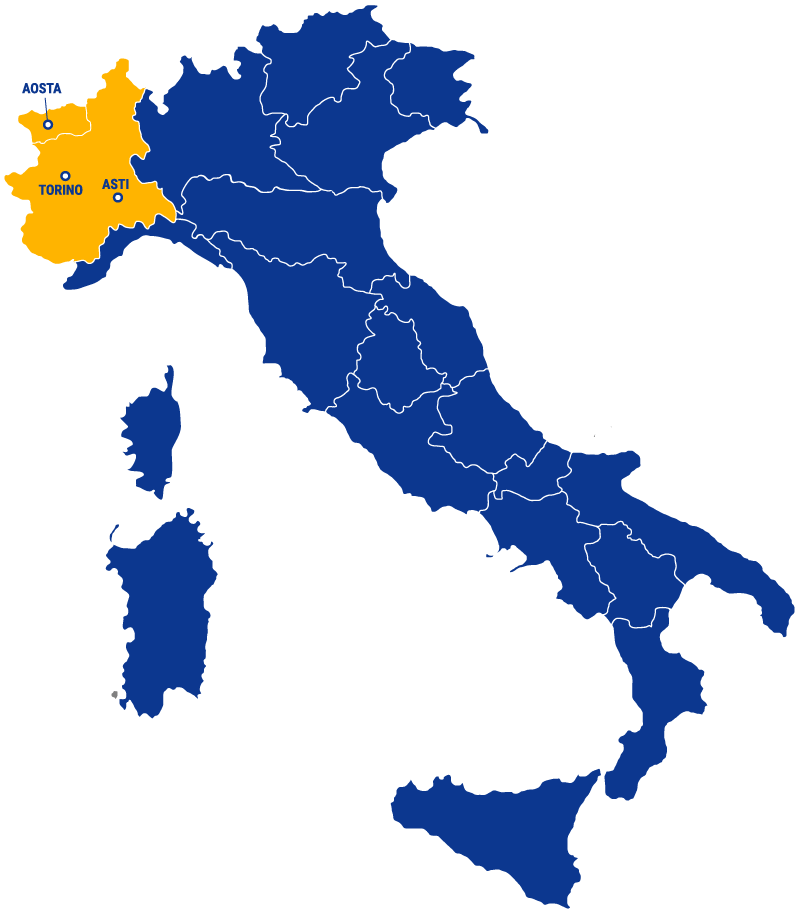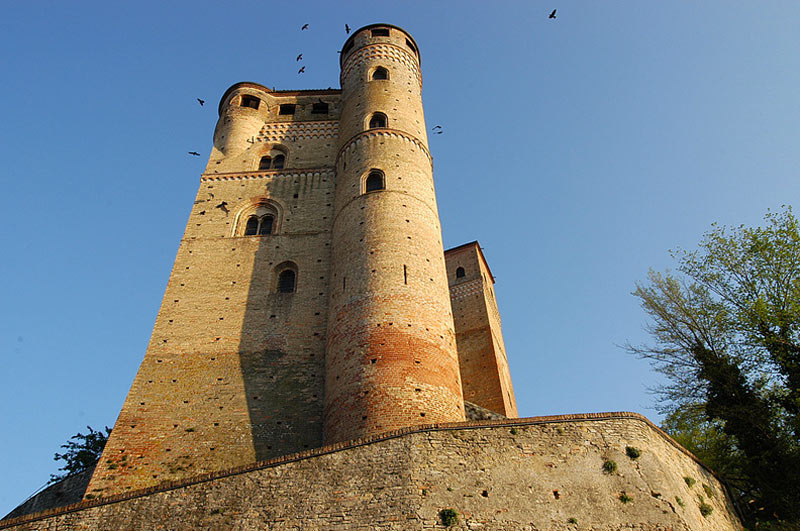 The landscape of Piedmont has not lost its beauty throughout the centuries….
… soft hills covered in vine yards where excellent wines are cultivated (Barolo, Barbaresco and Nebbiolo, just to name a few), medieval villages and abbeys, the rice cultivated area around Vercelli – the largest in Europe.  Every year the white truffle of Alba is auctioned all over the world.
Asti is the home town of one of the most important Italian sparkling wines. The pralines of Ferrero or Nutella… guests just need to reach out their hand for them! Piedmont is also the birthplace of the Slow Food Movement, now well known all over the world.
Turin is a very special city, rich in splendid tourist attractions. Under the rule of the first King of Italy the city developed following a rational logical model. Magnificent residences were situated between the Alps and the sea. Later under the influence of Cavour and the bourgeois society the city centre with its squares, cafes and parks became a meeting point of modern ideas and public life.
Turin is also the birthplace of Italy's industry that for a century was linked to the name of the Agnelli family. As well as for their outstanding art collections which can be visited, the Agnelli family is famous for having built the ski station of Sestriere north of Turin, where the Olympic flame has been brought for the Winter Olympic Games 2006.
Life in the neighbouring Val d'Aosta is more quiet but the Alps scenery is not boring at all! From here you reach Europe's highest mountain, Mount Bianco.
A short trip to Turin passing through Val d'Aosta is an ideal tour to suit all tastes. For tourists eager to explore Italy – the Liguria sea with its "Riviera of Flowers" is within an easy reach.
Piedmont & Valle d'Aosta – Tours
Piedmont & Valle d'Aosta – Excursions
More information to enjoy traveling to Piedmont & Valle d'Aosta
Parking/Bus Permits Piedmont
Parking /Bus Permits Valle d'Aosta
Contact who takes care of your groups to Piedmont and Valle d'Aosta