Florence, Saturnia, Montecatini, Pisa, Siena, Isola d'Elba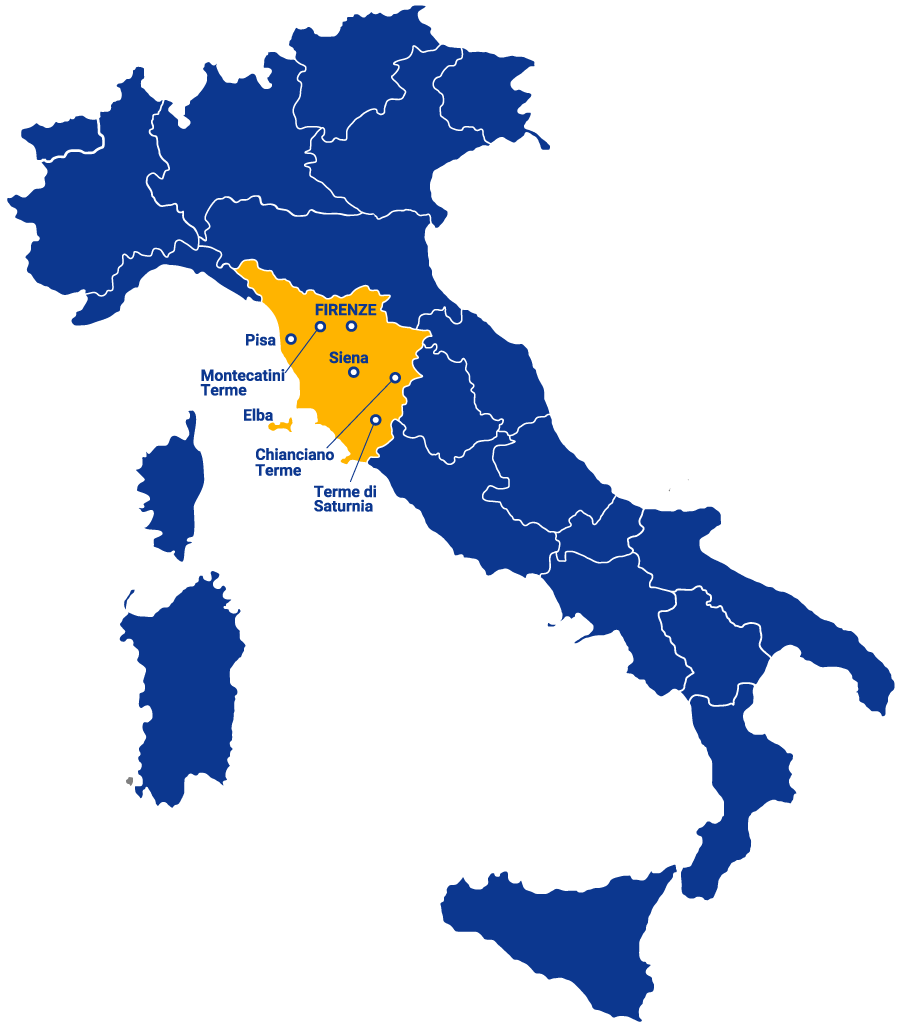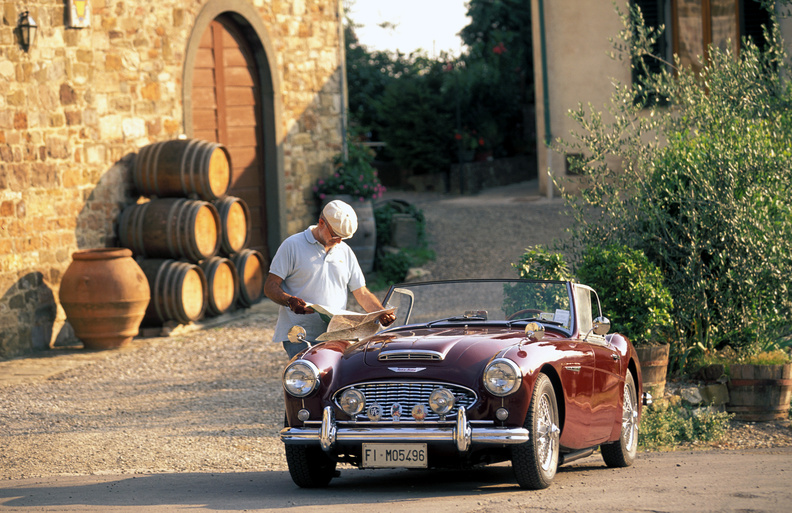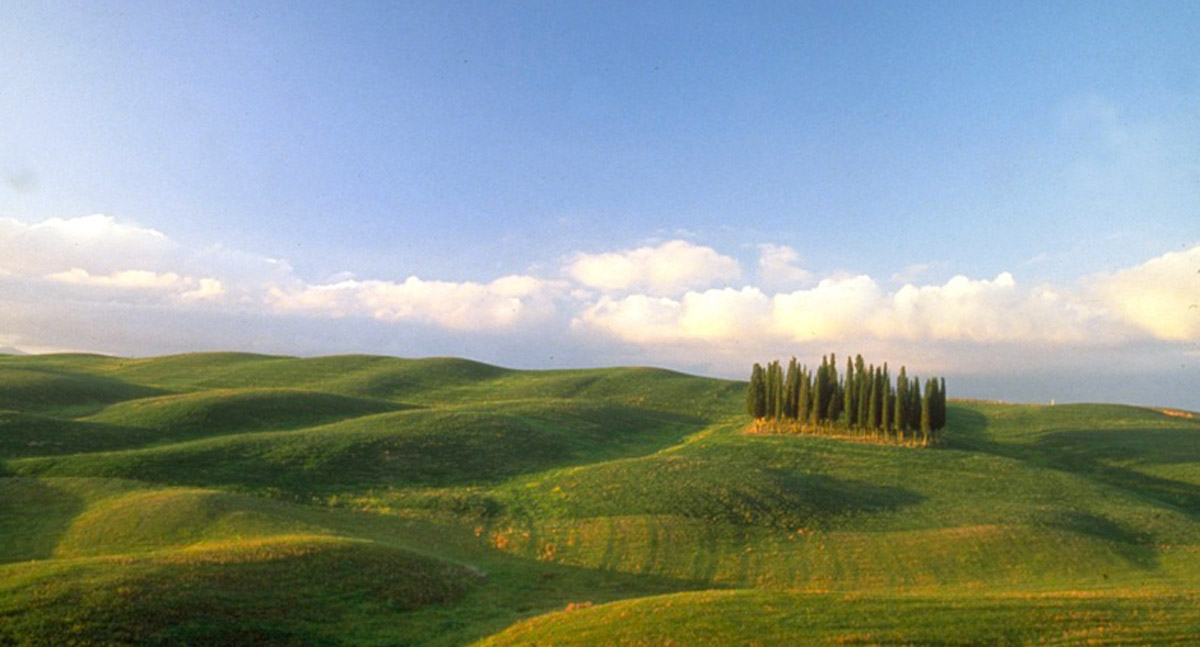 When you think of Tuscany the image that comes to mind first is that of Florence…
… the cradle of the Renaissance and the Italian language, a true open-air museum full of priceless works.
But the Tuscan landscape also has a special charm throughout the year. Man modeled the landscape and turned it into a great garden, located between the city and the countryside.
Tuscany is rich in remains and traces left by the Etruscans and later by the Romans, with their amphitheatres, thermal resorts (Saturnia, Montecatini and Chianciano) and art cities not to forget the medieval fortified villages on the hills in the countryside.
A trip to Tuscany allows you to see priceless monuments and attractions, many of them UNESCO Heritage sites, such as the most symbolic places in Florence, Brunelleschi's Dome, Giotto's Bell Tower, Ponte Vecchio and Piazza della Signoria; the famous Leaning Tower of Pisa; San Gimignano with its high towers and picturesque alleys, a small jewel with a medieval atmosphere; the scenic Piazza del Campo, in Siena, where every year the well-known event "Palio di Siena" takes place and attracts tourists from all over the world. A short distance from Siena, you can find some of the most characteristic places in the region, such as the ancient village of Monteriggioni, on top of a hill, entirely surrounded by medieval walls. Or Chianti hills: small villages and solitary abbeys, where you can relax and enjoy good food and wine. And also the wild Maremma countryside… or the Island of Elba with amazing beaches and crystal-clear waters.
Tuscany boasts a strong culinary tradition with simple recipes and authentic flavors with many specialties that differ from area to area: in fact, every corner of Tuscany is full of surprises when it comes to food!
A typical Tuscan meal starts with an appetizer with "crostini", or Tuscan bread, without salt, topped with a paté of chicken livers, anchovies and capers, a "tagliere" with local cold cuts, such as "finocchiona", a salami flavored with wild fennel, "lardo di colonnata", a very famous type of pork lard, Tuscan salami and ham, or with a little Pecorino di Pienza cheese.
Tuscany offers a wide choice of first courses, including some very popular ones: "pici" (thick handmade spaghetti), "ribollita", a savory soup made from stale bread, vegetables and legumes, and "pappa al pomodoro", a humble dish prepared with stale Tuscan bread, tomatoes and herbs. A symbol par excellence of Tuscan cuisine is the Florentine steak (Fiorentina). Fish enthusiasts will appreciate "cacciucco", a traditional soup made with different varieties of fish, crustaceans and molluscs. "Cantucci" almond biscuits dipped in Vin Santo, chestnut cake, "panforte" or "pan pepato" are some of the must-haves among regional desserts.
More information to enjoy traveling to Tuscany
Parking /Bus Permits Tuscany
Contact who takes care of your groups to Tuscany