Milan, Mantova, Brescia, Bergamo, Cremona, Lake Como, Lake Iseo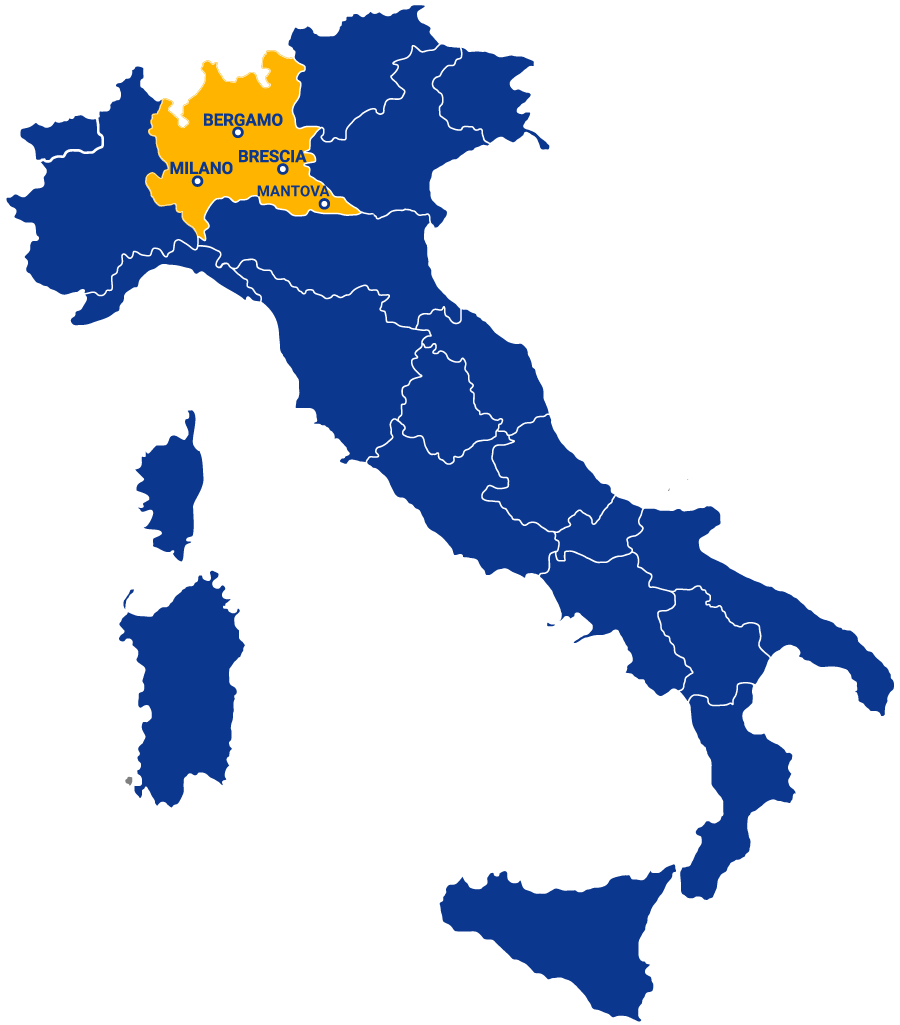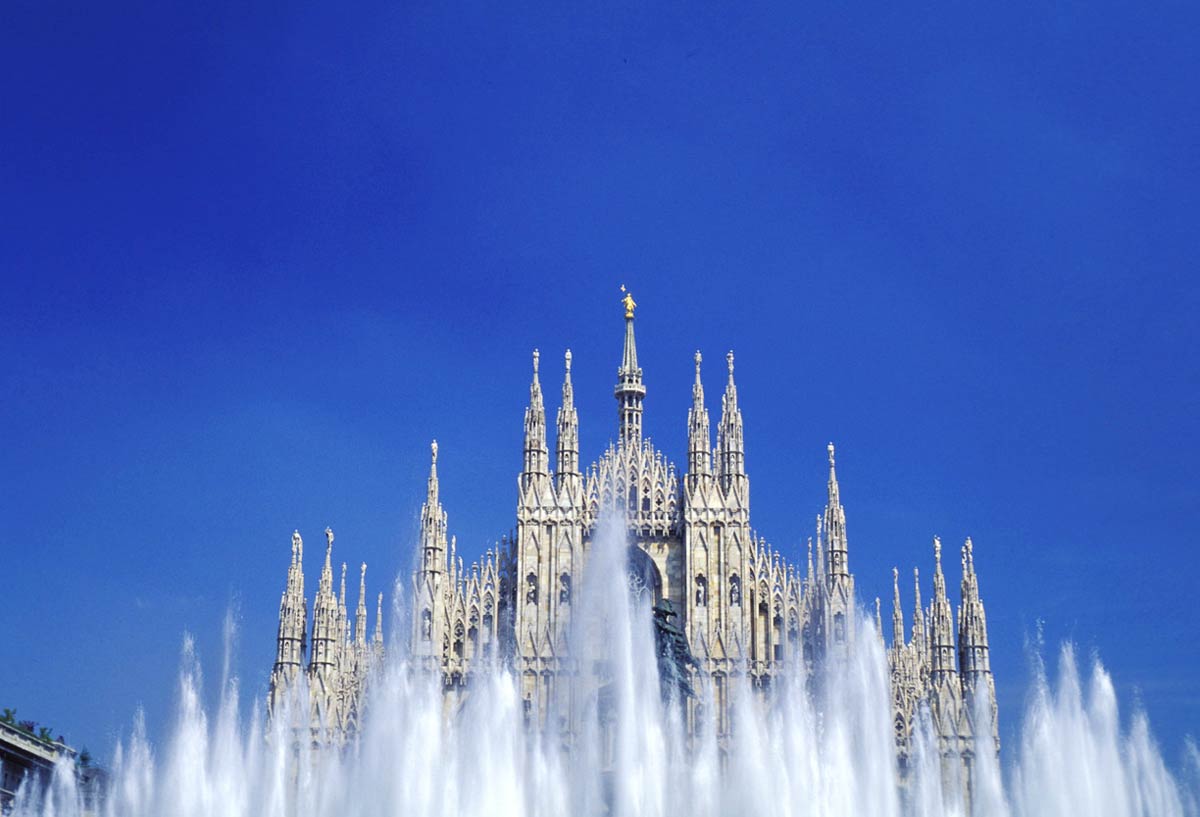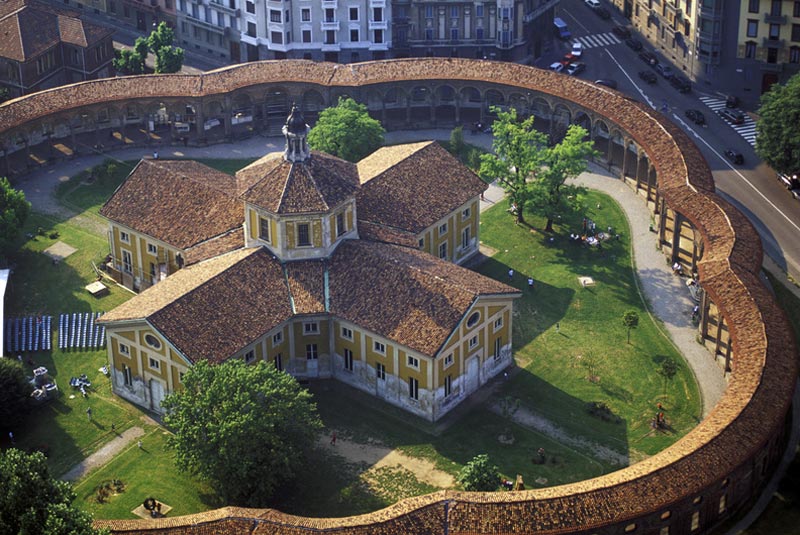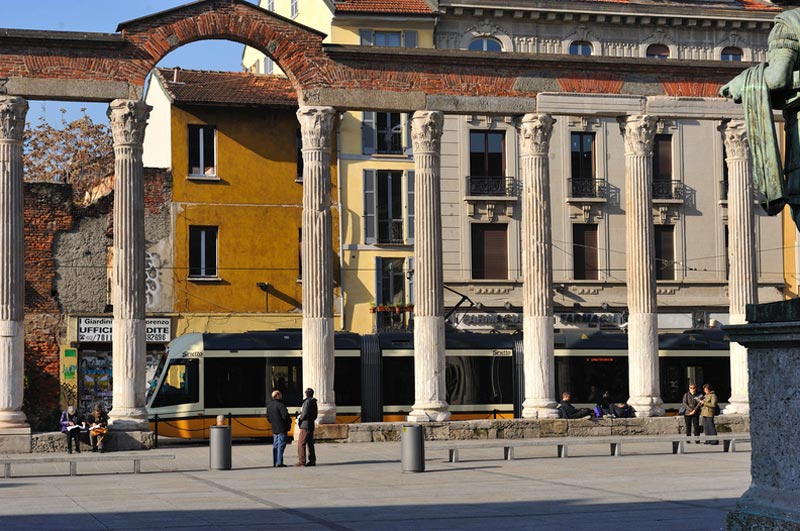 The Lombardy region ranges from the Alps to the countryside…
… from the art cities to the small picturesque villages of the Italian lake district, among which Lake Como, Lake Iseo and Lake Maggiore are playing a big role. Lake Como, well known for the impressive scenery and mild climate is the 3rd largest lake in Italy. Thanks to its alluring landscape Lake Como has attracted artists and poets for centuries.
Just 48 km from the fashion capital of Milan, many lakeside villas are owned by Hollywood and European celebrities, who have been enchanted by the glimpses of the lake. Villa Carlotta in Tremezzo, with its magnificent geometric gardens and azalea woods, will give you an emotion, as well as a boat trip to the enchanting Villa Balbianello, whose gardens offer a wonderful view of the mountains and the lake.
Explore the historic villages that dot Como's shoreline: Lenno, with its pretty promenade; the lively square of Menaggio's and idyllic Bellagio, "the pearl of Lake Como", where narrow cobbled streets lead to wine shops, traditional trattorias and pretty parks.
Como, its major city, is easy to walk around. As you stroll past shops, take advantage of the abundance of silk boutiques; Como has in fact a long history as the center of Italy's silk manufacture. Lake Iseo is set between Lake Garda and Lake Como. It is a long and narrow lake sheltered by mountains. It's a beloved destination for travellers who prefer exploring off the beaten track.
Lake Iseo offers stunning scenery with small vineyards and olive groves, and the largest lake island in Europe: Montisola. It is a perfect destination for walkers, with footpaths on the island and also in the hills around the lake.
In 2016, the artist Christo brought his visionary concept to the lake, transforming it with "The Floating Piers" installation that attracted 1.2 million of visitors. Every 5 years, in Montisola, the Santa Croce Flower Festival take place: the villages are amazingly colored with magnificent paper flowers handcrafted by the inhabitants. Located at the foot of Lake Iseo, Franciacorta wine region specializes in quality sparkling wines "metodo classico". Franciacorta is to be considered the Italian champagne.
Milan, one of the most visited highlights in Italy, is Italy's most cosmopolitan city, leader in fashion and design. A modern central district dominated by skyscrapers hosts boutiques, haute couture stores and design workshops. It's also an important historic city – home to the magnificent Duomo and scores of wonderful art galleries, museums and churches.
Lombardy also has many fascinating historical towns and villages to explore: Milan, Mantova, Brescia, Bergamo and Cremona.
In Lombardy, there are almost 500 museums and more than one million cultural heritages: among them, the famous Last Supper by Leonardo da Vinci, the medieval "Torrazzo" in Cremona, which is the tallest historic bell tower in Italy, and La Scala Theatre, in Milan, opened in 1778 and among the world's most famous opera theaters. In addition, Lombardy is the Italian region with the highest number of UNESCO's World Heritage Sites: besides the Last Supper by Leonardo da Vinci and Bergamo's Venetian Walls, also Mantova and Sabbioneta, the Rock Engraving Park in the Camonica Valley, the historic settlement of Crespi d'Adda, the Sacred Mountain of Beata Vergine del Soccorso and the Sacred Mountain of Varese, and the Rhaetian Railway, connecting Tirano, in Valtellina, to Sankt Moritz, in Switzerland.
The cuisine of Lombardy is rich in variety, with strong, rustic flavors: local cold cuts and cheese like Bresaola della Valtellina and Salame di Milano, Salame d'Oca (goose salami), Grana Padano cheese (similar to Parmesan cheese) or Gorgonzola (a kind of blue cheese).
Famous dishes are "Pizzoccheri della Valtellina", a type of pasta made from buckwheat flour seasoned with potatoes, Savoy cabbage, cheese and melted butter, Mantua's traditional pumpkin tortelli, and the typical "risotto alla Milanese" (Milan style veal shanks with saffron risotto). A regional main course is the "cassœula" (pork meat cooked with Savoy cabbage), veal alla Milanese on the bone and "polenta taragna" (cornmeal and buckwheat flour cream) typical of Valtellina as well as of the valleys of Bergamo and Brescia. Try then the Mantuan "Sbrisolona" cake, Torrone di Cremona (nougat) and the world famous Christmas treat: Panettone.
Tip: in Brescia, visit Iginio Massari's pastry shop, Pasticceria Veneto. He is recognized as one of the best pastry chefs in the world!
Lombardy and Lake Como – Tours
Lombardy and Lake Como – Excursions
More information to enjoy traveling to Lombardy and Lake Como
Parking /Bus Permits Lombardy
Contact who takes care of your groups to Lombardy and Lake Como