Liguria and French Riviera
Genoa, Portofino, 5Terre, Alassio, SanRemo, Montecarlo, Nice, Cannes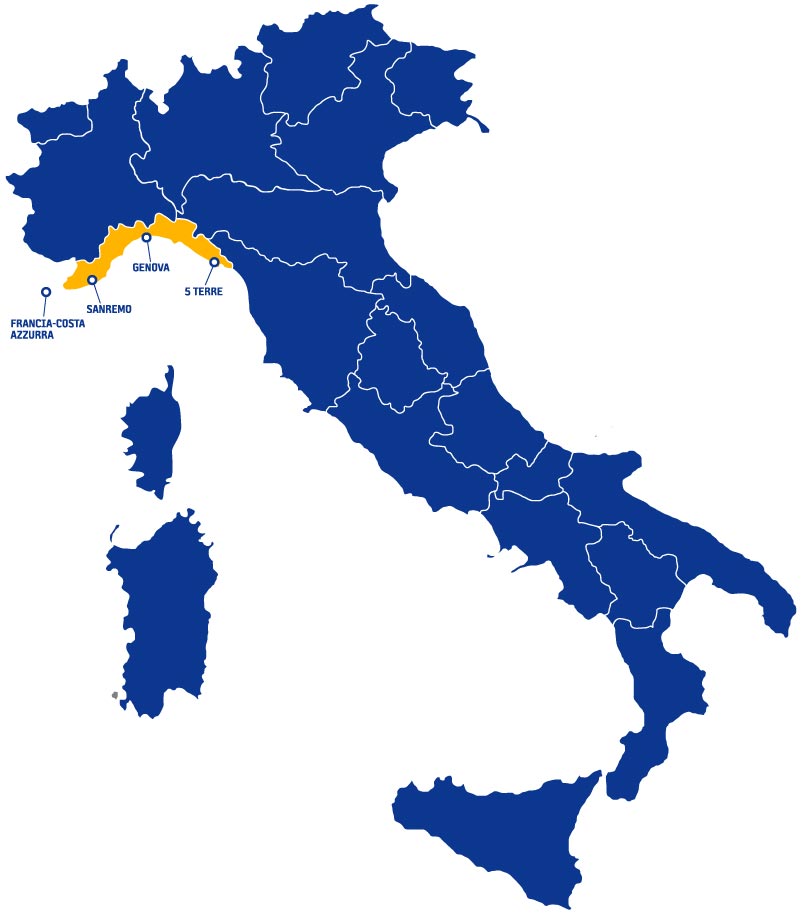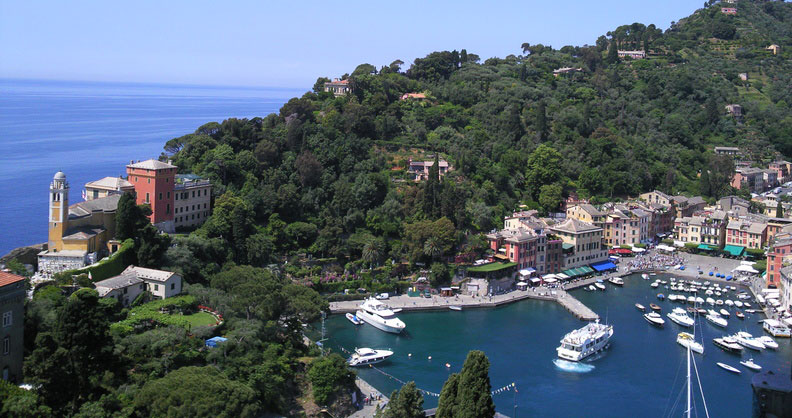 Riviera, a colourful and appetizing horn of plenty
Liguria stretches along the coast like a flowered terrace dominated by the steep slopes of the Apennine mountains, from the picturesque fishing villages of Cinque Terre up to San Remo where it meets the border with the French Cote d'Azur.
Thanks to its pleasant climate with mild winters and warm summers the region is rich in luxuriant palm gardens, bougainvilleas and cluster pines throughout the year. Italy's upper class spend their holiday in Portofino on the peninsula of Rapallo while the Western Riviera with its sandy beaches is a more popular destination.
The Genoese Colombo discovered the new world – and this tradition as open-minded city is still alive in the port town. The imposing noble palaces in the old town with their outstanding artistic treasures serve to document Genoa's past history as a proud maritime republic.
The coastline towards France is dotted with pretty tourist destinations offering a wide range of hotel facilities (for example Diano Marina, Alassio or Imperia).
From here you can also make the short trip to enjoy a day tour in Monte Carlo and Nizza – here hotels are less expensive than on the Cote d'Azur.
Liguria hinterland is still unspoilt by mass tourism. Wonderful medieval hilltop villages (for example Taggia or Dolceacqua) overlook the crystal blue waters. Here a tour entirely devoted to Liguria cuisine is not to be missed: everywhere you will find typical restaurants serving excellent white wine and light shining olive oil. The Eastern Riviera has a few very good hotels at high rates, while Genoa is particularly suitable for weekend tours.
Liguria & French Riviera – Tours
More information to enjoy traveling to Liguria and French Riviera
Parking /Bus Permits French Riviera
Parking /Bus Permits French Riviera
Contact who takes care of your groups to Liguria, Riviera of Flowers/Cote d´Azur